A whopping number of nearly 1 million devotees who came for Puri Rath Yatra have once again proved that they have a big heart and a sense of responsibility.
In a heartwarming gesture, the crowd parted ways in an orderly form to make way for an ambulance.
In a tweet, Puri SP Umashankar Dash said that "Nearly 1200 volunteers, 10 organizations and hours of practice made this human corridor for free ambulance movement possible during Puri Rath Yatra 2019."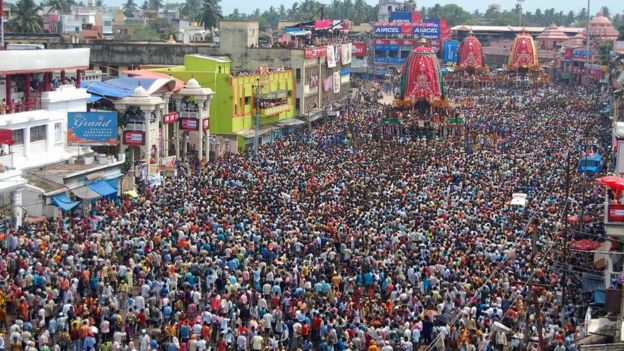 This year Puri police department has done special security arrangements with 181 CCTV cameras, 155 platoon force including 15 SP & Commandant officers, 110 Inspectors, 650 SI & ASI, 2400 Home Guards, 2 companies of RAF, 2 OBF, 2 ATS, 2 NIA, 2 ODRAF units & 1 NDRF unit.